Top 5 Funny Unicorn Onesie Pajamas For Adults
An onesie pajama will be able to keep you cozy and warm. When you wear a unicorn onesie, you can be sure that you would stay happy, cheerful and have a magical dream. After all, unicorns are magical and practically everyone loves these mythical creatures. So why not get yourself a playful unicorn onesie?
Below are some of the top funny unicorn onesie pajamas that you may want to check out.
This cute and cozy blue unicorn onesie is made from ultra soft fleece and available in a range of sizes. The snap button white belly makes it easy to put on and remove (in case you have last minute visitors). This unicorn onesie pajamas for adults can be worn when you want to lay on the couch all day or sleep in. There is room for you to also wear it over your clothes if you plan to wear it outdoor. Features a swirling unicorn horn and a sweet face, a rainbow mane and tail complete the look.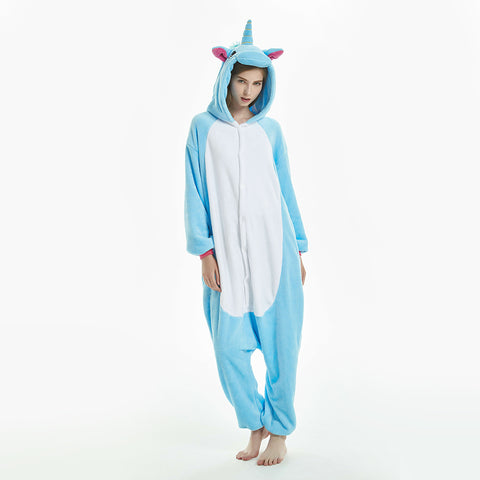 This bright colored unicorn onesie pajama is filled with all things unicorn like stars and come complete with a rainbow mane and tail. Made of washable fleece, this roomy pajamas features a hood with spiral horn, whimsical face and ears. Perfect for someone who dreams of magical sparkles while spending time snuggling in front of the tv or just hanging out with friends at home.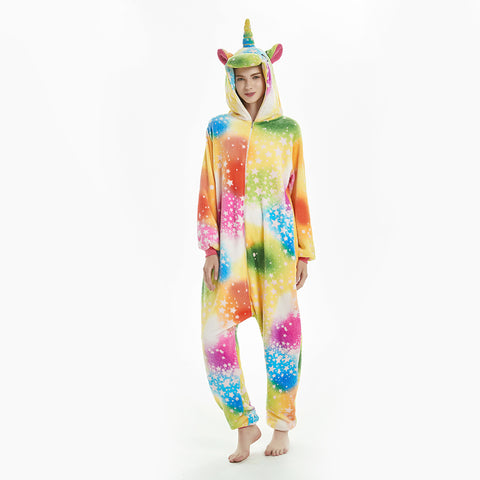 This cute unicorn onesie pajama does not hold back on colors. Made of soft warm fleece, it has 2 side pockets to snuggle your hands into or perhaps to keep your keys or smartphone when you venture out.  If unicorn is your spirit animal, then this super snuggly and soft onesie is yours.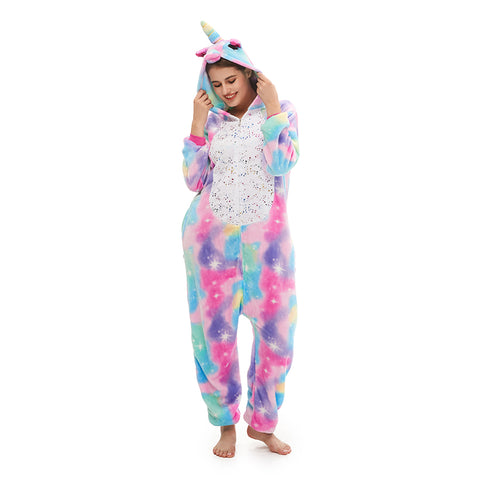 If you prefer a more subtle approach to unicorns, this galaxy unicorn onesie pajama is softer in terms of its color combinations. With a swirl silver horn and grey mane and tail, this plush fleece is super soft and snuggly. It offers a combination of comfort and fun. The zippered front means this onesie is super comfy to slip on and unwind after a long day.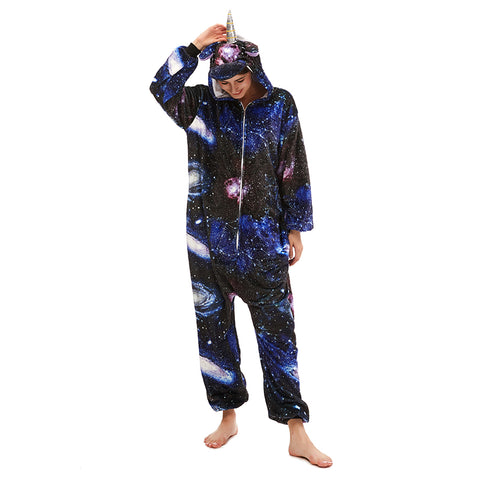 This sweet pink unicorn onesie will take coziness to the next level. Whether you just want to laze on the couch or need a costume for a pajama party, or perhaps a full snow outfit to bear the cold when you are outdoor, put this on. live out your magical dream in this fleecy onesie.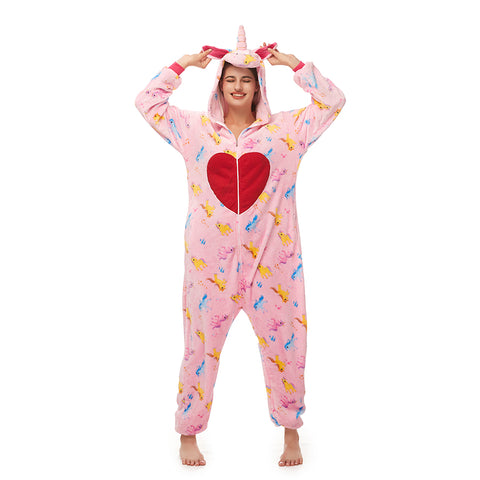 Onesie pajamas are not only the perfect nightwear, they are also great for spending a cozy evening with the family, joining sleepovers, going to themed parties, or just cuddling up on a cold or rainy weekends. Nothing beats wearing a cozy and fun unicorn onesie while lying on the couch and binge watch Netflix or reading books.
Related Posts: