Top 5 Super Soft & Cute One Piece Sleepwear For Adults And Kids
Onesie is actually a very comfortable piece of sleepwear to wear because you do not have to worry about the top rolling up, exposing your tummy or the legs rolling and scrunching up that makes it rather uncomfortable to sleep well. Besides sleeping, an onesie can also be worn in different occasion like to a slumber party or just lounging at home while chilling and binge-watching Netflix. As the holiday season is almost here, this means many people will be savoring a delectable feast. Why not slip into something comfortable so that you can eat with ease and not having to worry about bursting a button? The adult one piece sleepwear is the perfect outfit because it has ample room for your belly to be filled with food. Read on to find the Top Super Soft And Cute One Piece Sleepwear For Adults From Alfagoody.
Adult Onesie Pajama
Looking for something more subtle? Then this hooded cat onesie pajama is just purr-fect. Wear it when you are feeling cuddly or going on a prowl. Combat the chilly nights with this women unicorn one piece sleepwear. Great for Halloween party, Christmas party or just lounging at home.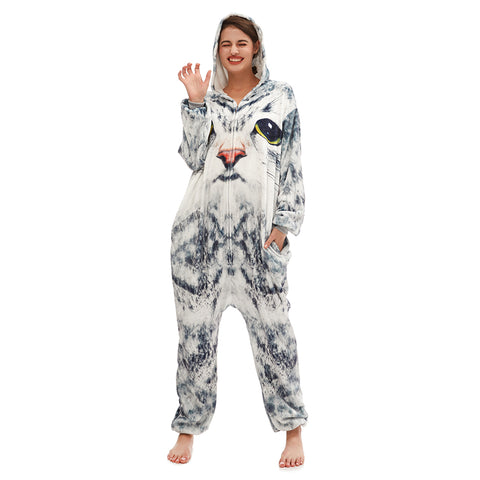 This adorable eye-catching one-piece sleepwear features a hood that is designed to look like a cute Siberian Husky with light blue eyes and pointy ears.  Made with plush material that is soft and will keep you warm during the cold winter nights. Its loose-fitting design allows flexibility of movement.
This cute fox one piece sleepwear will have you feeling a lil foxy. Made from ultra-luxe polyesters, it is super comfortable to wear. It features a white belly on the center with a white zip down front and an attached tail. Cozy up on the couch or drift off to sleep in this comfy pajamas.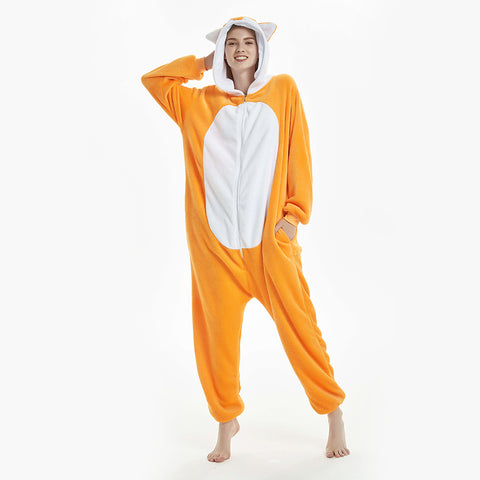 Kids One Piece Sleepwear
Be the King of the Jungle for the night in this fierce looking majestic brown lion onesie. Made from super soft fleece, this lion king cute sleepwear for boys will provide the warmth and comfort you need. Features a cute face and fluffy mane, be snuggly while channelling your inner lion!
What's not to love about this whimsical unicorn one piece sleepwear? Time to indulge on your fun side with this ultra-soft fleece costume. It has a beautiful splash of colors that will definitely lift up your mood and is designed to be comfortably roomy for unrestricted movement. Made with ultra-soft polyester, this onesie will keep you warm and comfy.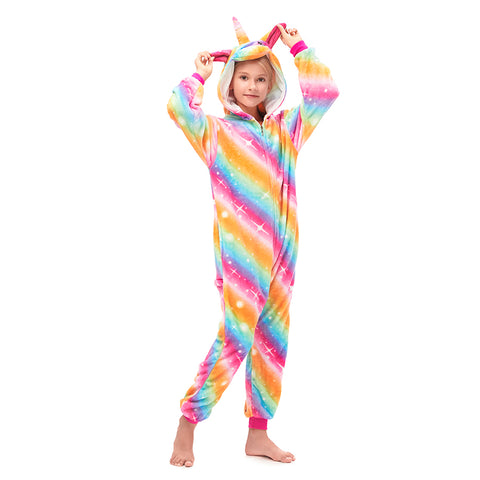 Pajamas are the ultimate relaxation clothes. These selections of one-piece sleepwear offer extra style and comfort that is sure to help you kick back and relax after a long day. Let your inner animal out with these adult sleepwear. No matter what style you choose to wear, you will never want to take them off.
 Related Posts: